Every year in May, we get to experience the Japanese cherry blossoms here in Toronto at High Park. It was a circus especially this year since the weather co-operated and gave us sunny skies and hot temperatures. Every single Asian person I know descended to High Park with picnic and camera in tow. I have never seen that park filled in every square inch with people and cars.
I was one of those eager cherry blossoms fanatic. It never gets old year after year. I always make it a point to go although every year I always curse myself from fighting the crowd for space.
This time, we went to a quieter side of the park away from the blossoms so we could enjoy a picnic. We had our Portuguese grilled chicken from Costa Verde (much better!)and potatoes while people watching the crowd making a walking pilgrimage to the blooms.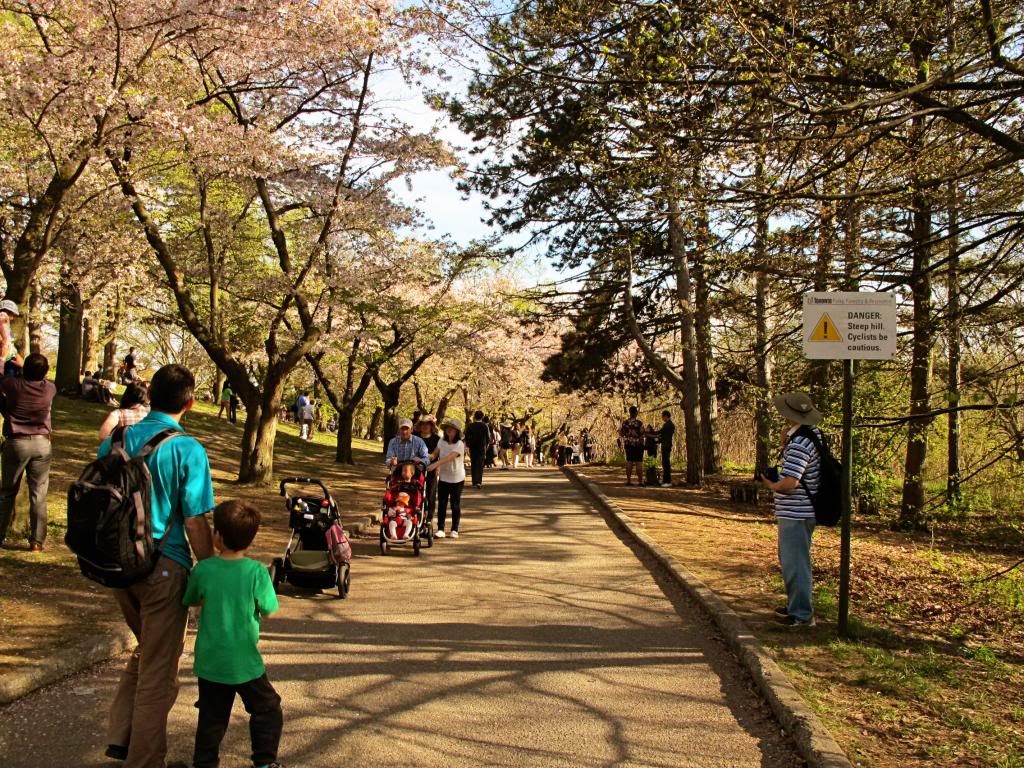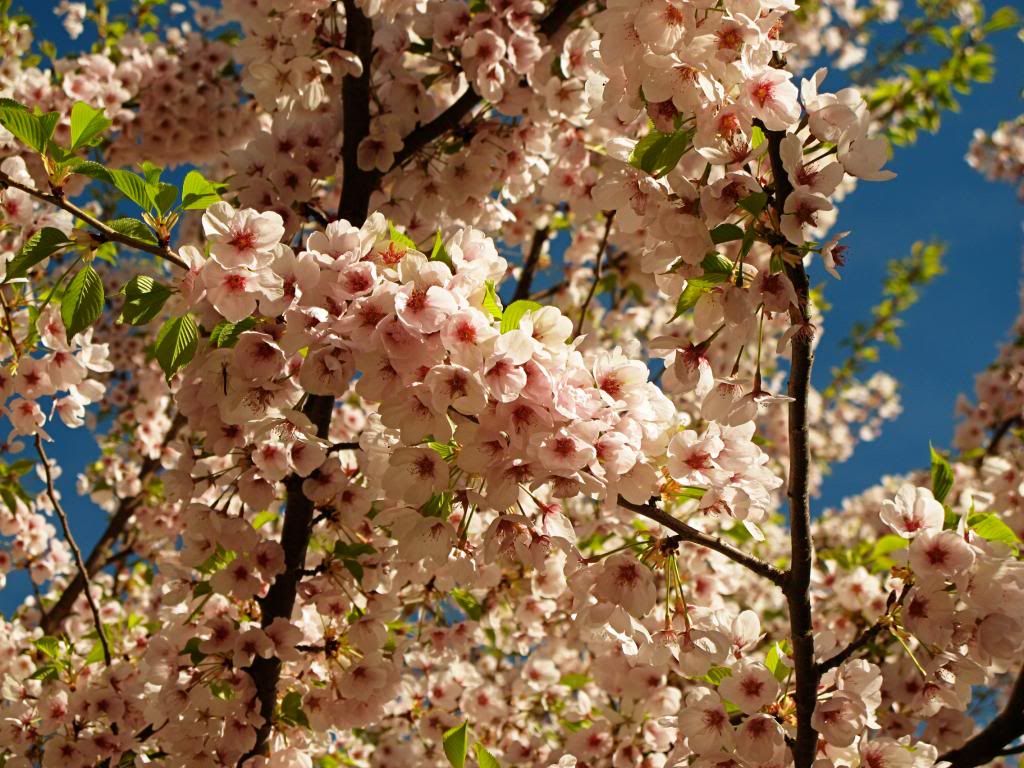 After our picnic, we joined the pilgrimage and walked to the site where the cherry blossoms trees are located. It was sooo beautiful but a little hard to digest and find a quiet space to relax. I wish I came so early in the morning when it's more peaceful.